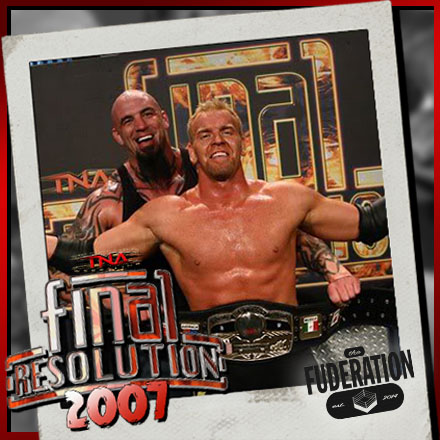 It's January 14th, 2007; Good Charlotte are grasping onto life with 'The River', Detective Vic Mackey is fighting crime in a dreadful video game version of 'The Shield' and in TNA, Angle and Joe will go one last time, this is TNA Final Resolution 2007!
The name fits, as this is our final episode is 'The Glory Days of TNA' arc. Christy Hemme shows off her "acting" chops, Bob Backlund and Kevin Nash had us in stitches, Samoa Joe long lost cousin, Samolain Joe makes his debut and so much more!
Join us on Thursday, August 19th LIVE on our YouTube page for 'The CM Punk Double Feature'.